Order special issues here .........
Spring 2020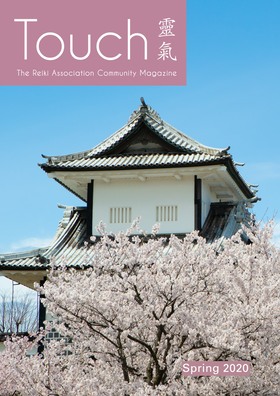 Featuring
Paul Mitchell
and his relationship with
Mikao Usui
, our first interview with
Johannes Reindl
, and Brian Brunius tells us about the
Roots of Reiki
in Japan. Michelle Beauregard explores the collective field of 'morphic resonance' and how we can influence it, and we have stories about the value of Reiki in family relationships.
---
Summer 2020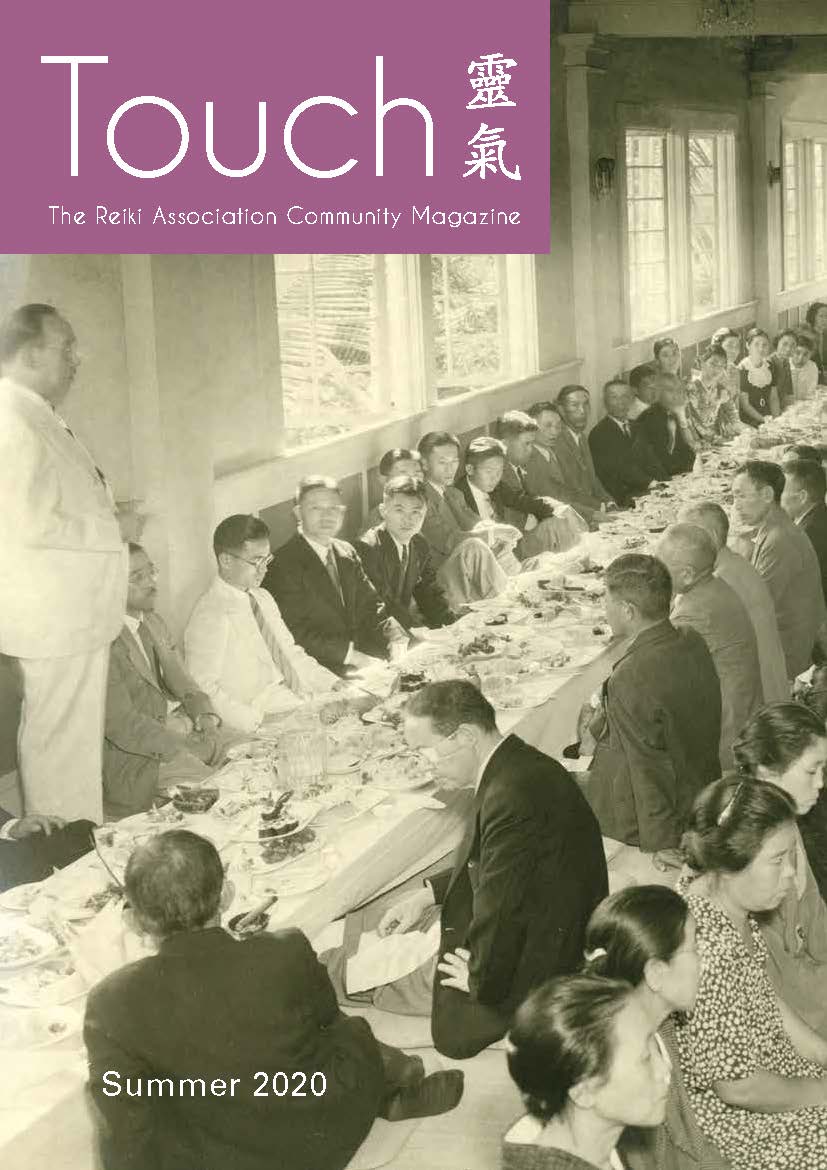 Featuring
Chujiro Hayashi
through the eyes of
Hawayo Takata
,
Johannes Reindl
shares stories about his time in Japan, where he met with researchers
Justin B Stein
and
Peter Scrivanic
, Reiki and Science - an interview with
Ann Baldwin
about her clinical trials proving the effectiveness of distance Reiki treatments, an introduction to
Reiki Medic-Care
.
---
Autumn 2020
Featuring
Johannes Reindl
talking about the next generation,
Paul Mitchell
talking of his Reiki master
Hawayo Takata
,
Inger Droog
on
Wanja Twan
and those who followed Takata, celebrating the life of
Marta Getty
, and
Tripuri Dunne
on Breitenbush's virtual gathering.
Sorry - this issue SOLD OUT
---
Winter 2021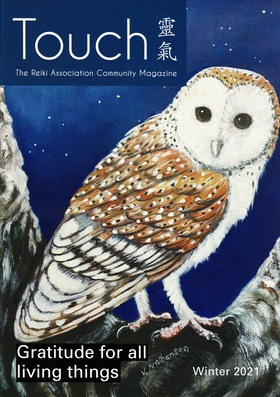 Featuring
Soyin Tang
telling us about 30 years of Reiki Outreach International, Louise Peeters on
Reiki for Animals
and its practice, and Candace Caddick with Grainne Warner talk of Reiki, Stonehenge and earth magic. News of the new charity Reiki Healthcare Research Trust.
Gratitude
is discussed by John Coleman and Frans Stiene, and Gratitude and Reciprocity by Donna Stetser and Betty McKay.
Sorry - this issue SOLD OUT
---
Please note which issue you want to order e.g. Spring 2020, and state in text box below.
To be mailed to within the United Kingdom
(England, Scotland, Wales and Northern Ireland)
Use drop menu below to select and click on number of copies
---
To be mailed to countries within the European Union (EU), and Russia
Use drop menu below to select and click on number of copies
---
To be mailed to countries outside the UK and the EU, and other than Russia E.g. USA, Canada, Australia, the Far East etc.
Use drop menu below to select and click on number of copies
---
Please note: customers outside the UK are responsible for any VAT or import duties the country being mailed to may impose.
---
More issues .........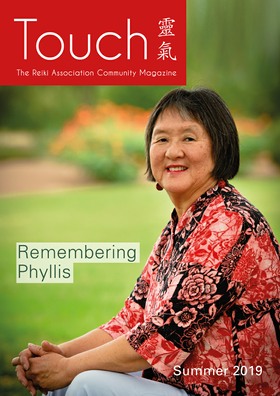 A commemorative edition in honour of Phyllis Lei Furumoto, Lineage Bearer for the Usui Shiki Ryoho system of Reiki with a tribute from Joyce Winough, and contributions from Takata masters Paul D. Mitchell, Rick Bockner, Wanja Twan and prominent Reiki masters Susan Mitchell, Laurence Fontaine, Carlos Sanchez, Scott Howlett, Frank Coppetiers, Rachel Goldberg, Rolf and Li-Li Holm as well as comments from Phyllis' chosen successor Johannes Reindl. Also touching tales from Kristin Bonney, Milly Cain, Narkess Aralova, Candace Caddick and Feona Gray, and beautiful artwork from Fokke Brink and Michael Hartley.
---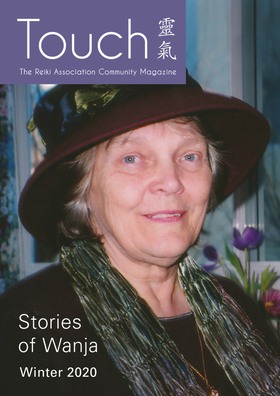 A commemorative edition in honour of Wanja Twan, one of 22 Reiki Masters initiated by Hawayo Takata and dedicated to her memory and legacy. Contributions from Anneli Twan, Michelle Beauregard, Rick Bockner, Paul Mitchell, Inger Droog and anecdotes from pioneering Reiki masters from across Europe and Canada, covering 40 years of Wanja's Reiki practice. 40 pages packed with stories, poems, artwork and historical photos, this keep-sake shares details of Wanja's life and memories from some of her family, students and friends.
---
For further information about any of the above

Subscribe to Touch Magazine
Get news about Touch Magazine!
If you have an interest in the world of Reiki, or Reiki people and practitioners, and would like us to email you occasionally about new issues of Touch Magazine and upcoming features or events, then please submit your details below.
Note that we do not supply your details to any other parties, and you can unsubscribe at any time.